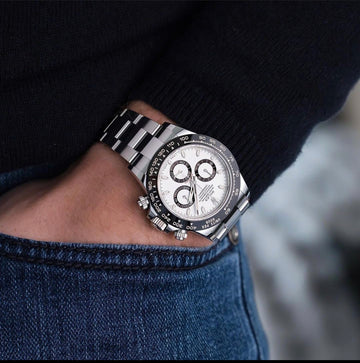 Welcome and thank you for visiting our webpage! Perpetual Detail was created to provide watch enthusiasts, collectors and novices alike with the safest and most effective products to keep their timepieces clean and looking pristine.
To date, thousands of happy watch lovers are using and loving Perpetual Detail and growing! Our products are handmade and packaged proudly here in the United States Of America.
The roots of our company go back to late 2016 when I purchased my first Luxury timepiece. A Rolex Datejust 2, black stick dial with a fluted bezel. As a watch lover my whole life, it was always a dream to buy a Rolex. Wearing this watch proudly everyday I ran into one problem. That problem was not having a way to quickly and safely remove the smudges and fingerprints that accumulated everyday on my watch. I wanted to keep my timepiece looking pristine quickly and on the fly every time I put it on. That is when I began the development of The Detailer.
The Detailer allowed me to keep my watch looking flawless safely, without having to take more than a few seconds to do the job and added some pop in the process! I knew I had to share this amazing product with watch lovers everywhere. After years of testing, along with the development of our Specialty Watch Cloth and Cleanser, Perpetual Detail was born! Premium, Safe, and Effective are just a few of the words to describe our company. Join the family today and let Perpetual Detail become to next addition to your watch collection!
Founder,
Christopher Curci

Perpetual Detail is not affiliated with any Watch brand.
BUY NOW